News & Events
02-05-2023
16th Health Expo is coming!
As one of the supporting organization, Rehabaid Society will participate in the 16th Health Expo, to share with the public on health knowledge. Details as follows:
Date : 9th June 2023 to 11th June 2023 (Friday to Sunday)
Time : 11:00 am to 6:00 pm
Venue : Hall 3FG, Wan Chai Convention and Exhibition Centre
Free tickets can be obtained by phoning 2364 2345!
For latest information, please follow the Facebook page or webpage of Health Expo HK.
https://www.facebook.com/HealthExpoHK/?locale=zh_HK
https://health-expo.hk/2023_ver/index.php?lang=tw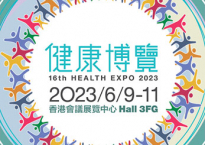 ▲ Return to top