Accessible Design

Accessible Design is the end-product of all factors incorporating Universal Design, Barrier-free environment and assistive technology. Barrier free design and assistive technology provide a level of accessibility for people with disabilities, but often result in stigmatized, separate solutions.

Accessible Design is a broad-spectrum solution that helps everyone, not just people with disabilities.

Environmental Advisory Service (EAS) was established in 1981 as a community based architectural consultancy service dedicated to providing a comprehensive and unique service on the provision of a better quality of life for the elderly and people with disabilities, as well as encouraging the design of physical environments that enable the elderly and people with disabilities to make the most of their lives and to be as independent as possible.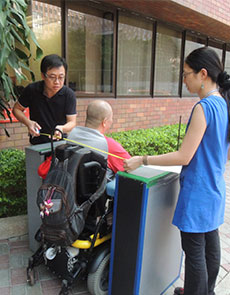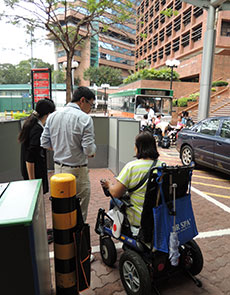 Universal Accessibility

The new perspective on Accessibility in Hong Kong is an all-encompassing look at disabilities from every angle. Accessibility is not just physical access, it is the right for persons with a disability to enjoy the freedom of access to everything. More importantly, EAS will continue the fight for changing Hong Kong from being a semi-hostile city for people with disabilities to a disability-friendly and compliant World Class City.

As stated in Accessible Living, the principle is not about treating people with disabilities the same, but treating them differently so they are treated the same.

EAS brings together all the Disability Information currently available, and provides a specialized architectural information and advisory service on the environmental needs of people with disabilities.

Should you have any need for Disability Information or wish to use our specialist services for Accessible Design, please Contact Us.

▲ Return to top