Board of Directors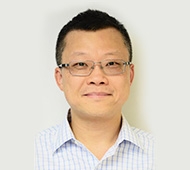 Mr. Ng Chi Kwong
Honorary Treasurer
Mr Ng joined the Rehabaid Society in July 2015.
He embarked on an accountancy and audit career for nearly 20 years and then moved on to other management position within a franchised bus company. He is currently the Head of Human Resources and Administration at New World First Bus and Citybus with responsibilities for the human capital, training, and insurance planning.
He is a member of the Hong Kong Institute of Certified Public Accountants and the Institute of Chartered Accountants in England and Wales. He holds a master degree of Business Administration and a bachelor degree of Social Sciences from The University of Hong Kong.
On community service, Mr Ng is a director of Ying Wa Education Foundation Limited and an Executive Committee member of Ying Wa College Old Boys' Association Limited.
◀ back
▲ Return to top