Things to Know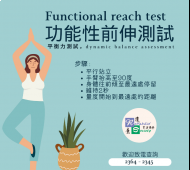 Can we assess on balance?
Can we assess on balance?
Sure! There are many testing methods. Today we would like to introduce to you one of the more commonly used clinical tests:
Functional Reach Test
Stand with your feet parallel and make a fist or fingers straight.
Raise your arms to a 90-degree horizontal position.
Without moving your feet, extend your body as far forward as possible.
Stop and hold steady for at least 2 seconds.
Clinical significance and critical value identification
>=25.4 cm: above standard.
15.24~25.4 cm: Moderate risk of falling.
<15.24 cm: represents significant fall risk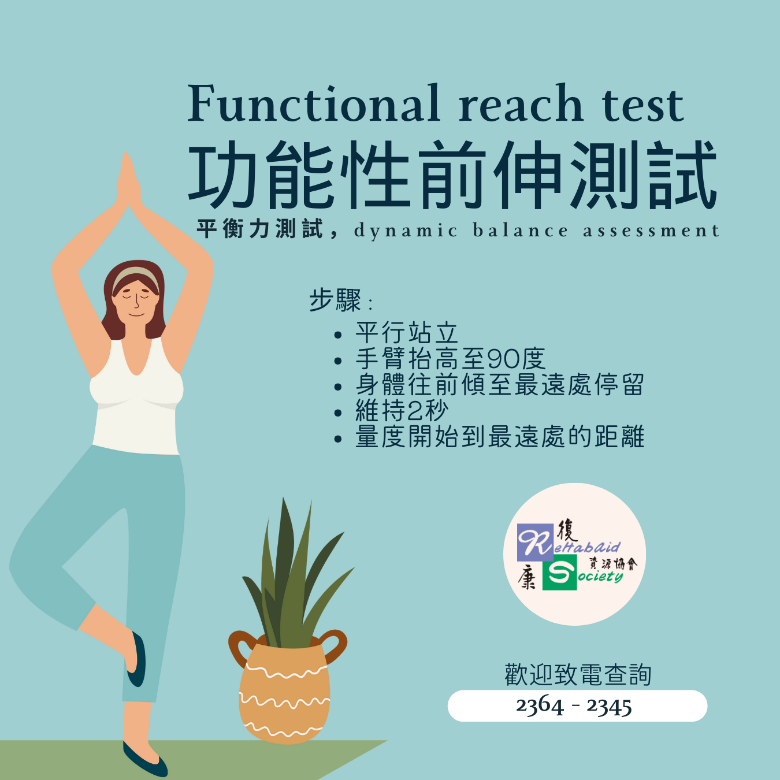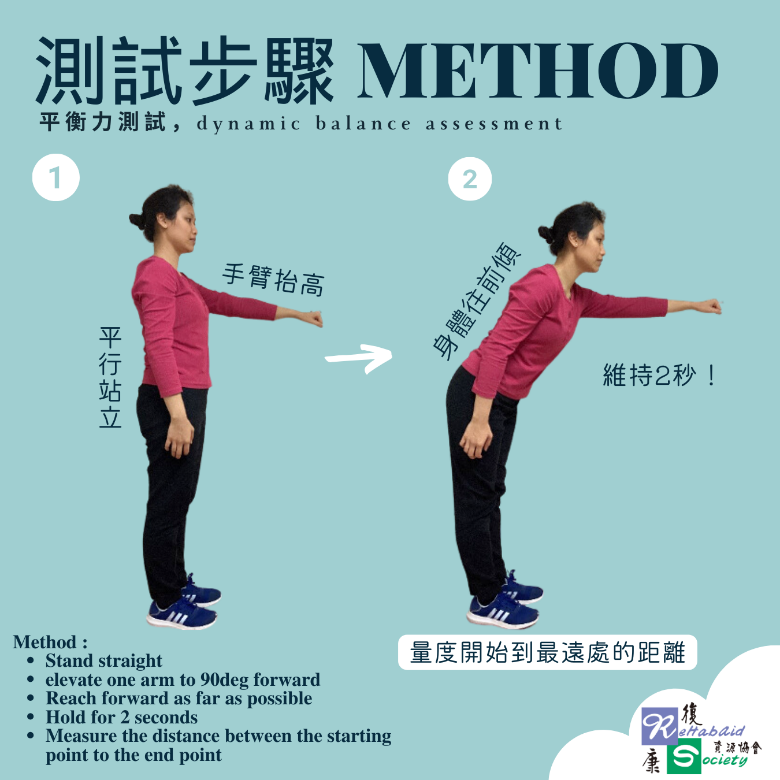 ◀ back
▲ Return to top