What is Accessible Design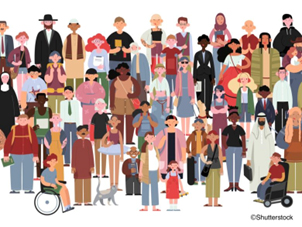 Accessible Design
is the product of all factors incorporating Universal Design, barrier-free environment and assistive technology. Barrier free design and assistive technology provide a level of accessibility for people with special needs, but often result in stigmatized, separate solutions.
Accessible Design is a broad-spectrum solution that helps everyone, not just people with special needs.
Our vision is to promote a new perspective on Accessibility in Hong Kong: an all-encompassing look at disabilities from every angle. Accessibility is not just about physical access, but also the right for persons with special needs to enjoy the freedom of access to everything. EAS will continue to strive for a disability-friendly and compliant World Class City in Hong Kong.
The principle of Accessible Design is not about treating people with disabilities the same, but treating them differently so they can enjoy the same.
EAS
keep track on latest products and technologies in assisting people with special needs.
▲ Return to top